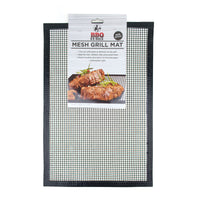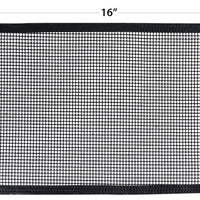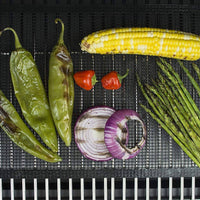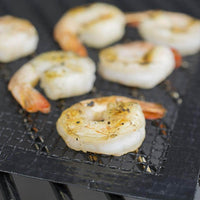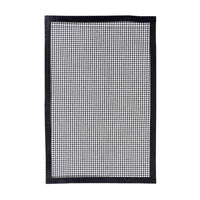 Non-Stick Mesh Grill Mat - 1 Pack
Description
MORE FLAVOR - Instead of creating a barrier for the smoky goodness, smoke passes through this BBQ grill mat easily, enveloping your food with more delicious flavor
DELICATE FOOD CONTROL - Our BBQ Butler Mesh Grill Mat helps keep small, breakable and fragile food from falling through the grates of your smoker and up on top where it belongs
VERSATILE - Ideal in the smoker. Excellent for use with vegetables, fish, jerky, shish kabobs, pizza, shrimp and so much more. Use in the oven and on the grill, too DO NOT USE THIS PRODUCT IN DIRECT CONTACT WITH FLAMES. NOT FOR USE WITH GAS GRILLS
NON-STICK - Generously sized 11x16 inch grill topper is non-stick and made of a PTFE (PFOA FREE) coated mesh
EASY CLEANING - Simply wipe clean by hand with a warm soapy cloth or throw in the top rack of the dishwasher
Awesome
You guy delivered and my husband love it!! Happy Valentines to him !!
Non-Stick Mesh Grill Mat - 1 Pack
Clean carefully
These mats work well. Used only about 3-4 times to grill salmon, cleaning the burned on salmon also cleans off the coating which reveals mat fibers.
Great buy!
My hubby loves this. It's a smaller size and works well with an average sized brisket/pork loin.
Stops the soggy middle. All was cooked
Made the pizza crust up faster