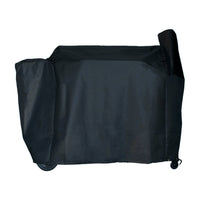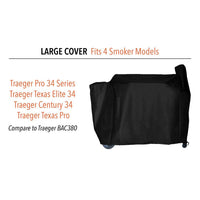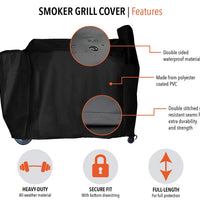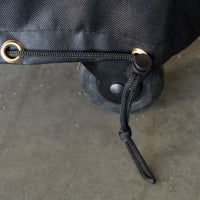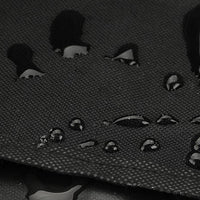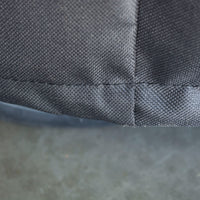 Description
POPULAR MEDIUM COMPATIBLE MODELS - Lil' Tex, Pro 22, Elite 22, 070 Grill, Traeger Eastwood 22, Traeger Century 22, Traeger Renegade Elite, Traeger Lone Star Elite, Traeger Lone Star Huntsman and Traeger Lil' Tex Pro. Compare to Traeger BAC379
POPULAR LARGE COMPATIBLE MODELS - Traeger Pro 34 Series, Traeger Texas Elite 34, Traeger Century 34, Traeger Texas Pro. Compare to Traeger BAC380
EASY TO USE - Couldn't be more simple! Slip our grill cover over your compatible smoker or pellet grill, secure at the bottom and rest easy
HEAVY-DUTY - All-weather PVC material is water-resistant, UV resistant and strong enough to withstand most year-round weather brought on from outdoor exposure
CINCH-TO-CLOSE - Cinch the heavy-duty drawstring and toggle at the base for a secure fit and rest assured your pellet grill is snugly covered from wind-blown dust and debris
FULL-LENGTH - From top to bottom, this BBQ Butler Grill Cover ensures year-round protection for the entire smoker, season after season
I bought it for my Big Horn 1375 fits great, durable material.
Grill cover
I like the grill cover but it came with a small tip in the seam. Sense I keep this outside I did not want to send it back.
Good cover so far, time will tell how it holds up but
Bought for use on a Pit Boss 820 Deluxe grill. It fits good enough since it wasn't designed for the grill I'm using it on. For the 820d it's a little baggy near the chimney which allows the wheels to be partially exposed but for nearly half the cost of covers designed for the 820d it's a great price. The cover itself seems to be well made and looks like it'll hold up well. The water sheds off it nicely. Time will tell how well it holds up but for the price seems like a great cover.