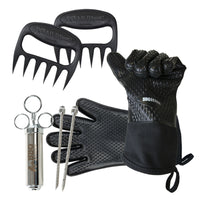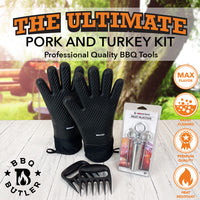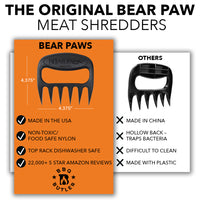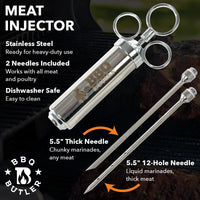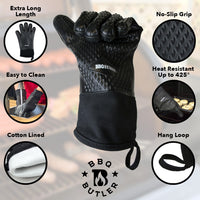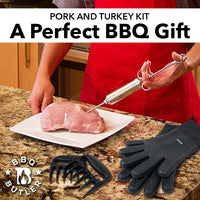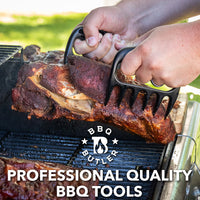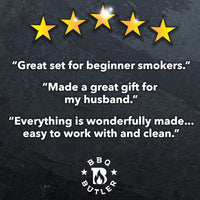 Description
BEAR PAWS - Heat resistant claws (up to 475 degrees) that are perfect for pulling pork, shredding chicken, lifting turkeys and briskets, tossing salads, and more
COTTON LINED SILICONE GLOVES - Heat resistant (up to 425 degrees) and waterproof gloves that are perfect for the grill, smoker, and meat
MEAT INJECTOR - Heavy-duty, stainless steel meat injector that is durable and comes with two-needle options
PORK KIT or TURKEY KIT - The best grill toolset?to help you prepare the perfect pork and the tantalizing turkey
SAVE - Save $7.94 from individual product pricing when you buy this bundle 
These are gping to be father's dat gifts.
Great items
Got a chance to use my gloves yesterday smoking 2 briskets...gloves made it so much easier to transfer them to my butcher paper for wrapping. Awesome
As Advertized
Items arrived quickly and as advertised. Looking forward to injecting, smoking, and pulling a pork butt while trying out my new cooking toys!
I still don't have my product and the USPS can't locate it.I would like to have my money put back in my account.
Pork kit
It worked awsome for my pork shoulder.