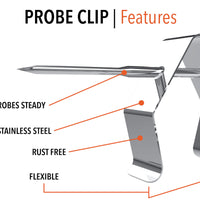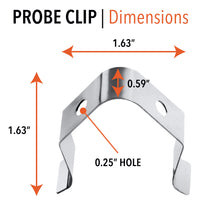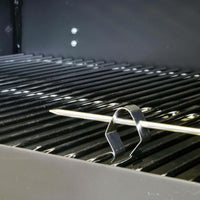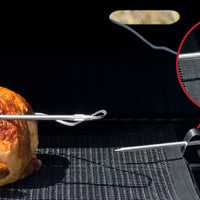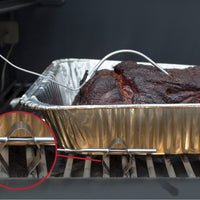 Single Hole Digital Thermometer Probe Clip - 2 Pack
Description
ESSENTIAL - A downright necessity for any smoker, grill, or barbecue temperature thermometer
UNIVERSAL - Provides a universal fit for most ambient thermometer probes
STAINLESS STEEL - Made of strong and flexible high-quality stainless steel, this thermometer probe clip keeps your thermometer probe level and steady for an accurate temperature reading during grilling, smoking, and traditional oven usage. Dishwasher safe
UNIVERSAL - Provides a universal fit for most ambient thermometer probes
INCLUDES - 2 thermometer probe clips
Great product
Very sturdy will be using on grill
It does exactly what it's supposed to do.
I feel this should have come in the double thermometer kit I bought. But it wasn't so I bought this one. Nice spring steel, so it should last a long time...
Works well
Stays on the grate and holds the probe in place. Does what it is supposed to.